How to Deal with Period Cramps and Pain
Are period pains cramping your style? We're here to help. Find out how to deal with period cramps.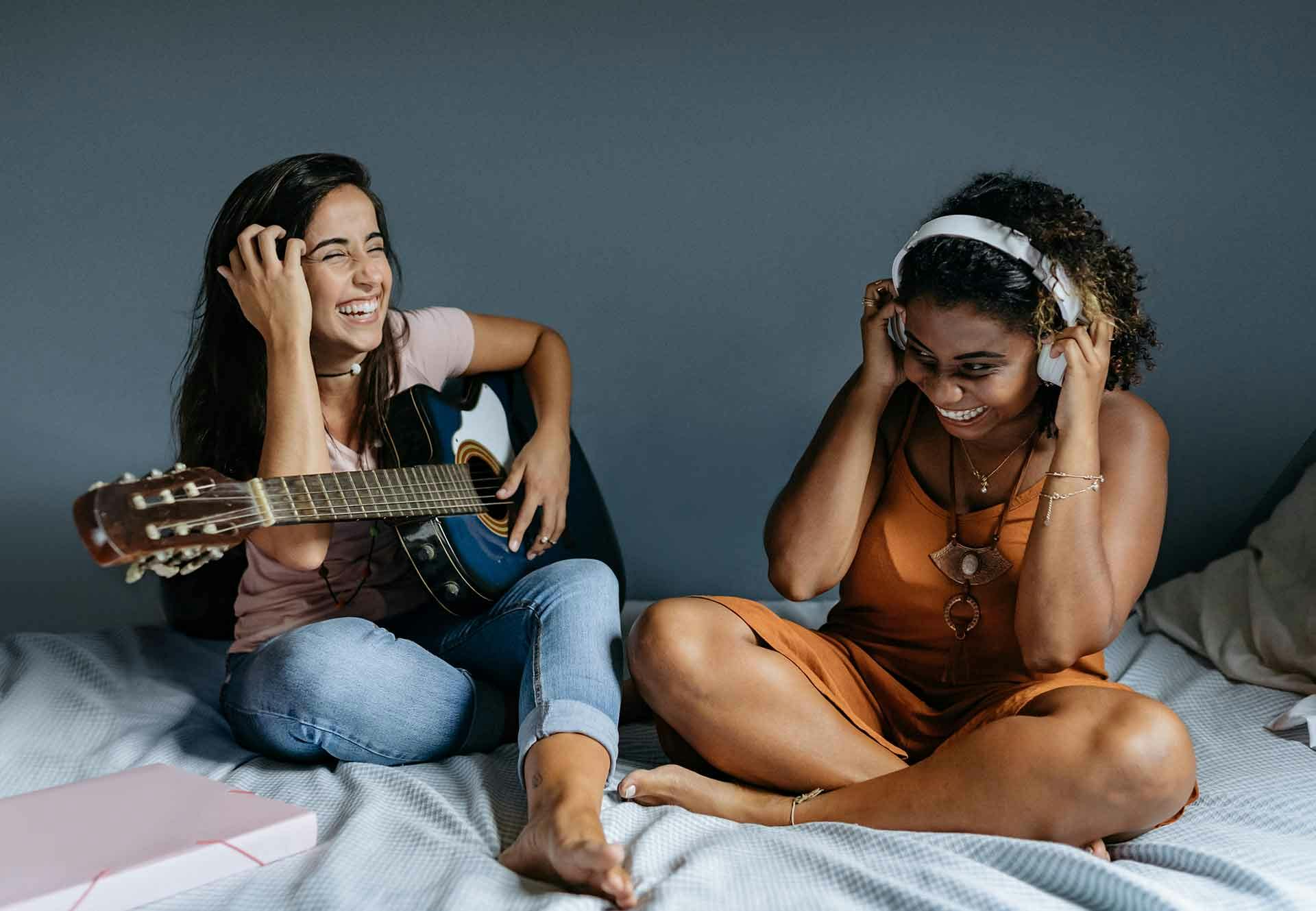 Period Pain: The Basics

Do you struggle with cramps when you have your period? If so, you're not alone. In fact, around 80% of women experience some form of period pain during their lifetime.i There are different forms of periods and there are ways to manage them to help make it better. Read on for information on how to deal with period cramps and pain.
Types of Period Pain
Dealing with period pain can be a challenge. Each women's experience is different, so figuring out how to deal with period pain isn't always a straightforward task. However, the first step in finding a solution is identifying and diagnosing the type of pain you're experiencing. While period cramps are a common symptom, women experience other forms of period pain as well. Lower back pain, nausea, diarrhea, and headaches can all be forms of period pain.iv
Period Pain vs. PMS
Period pain and premenstrual syndrome (PMS) can both be a part of your monthly cycle, and it's easy to get the two confused. However, period pain and premenstrual syndrome are not the same. Whereas period pain comes while you're menstruating, premenstrual syndrome can happen one to two weeks before your period arrives.v The symptoms of premenstrual syndrome differ from that of general pain. Premenstrual symptoms include weight gain, bloating, irritability, and fatigue, amongst others.vi
Period Pain (Dysmenorrhea)
Dysmenorrhea is the medical term for period pain.vii Dysmenorrhea is divided into two categories: primary dysmenorrhea and secondary dysmenorrhea. Primary dysmenorrhea refers to common cramps that young women experience in the lower abdomen, back, or thigh beginning during their period.viii These kinds of cramps are common and end around when the bleeding does. On the other hand, secondary dysmenorrhea is caused by an underlying medical condition, such as pelvic inflammatory disease or endometriosis.ix Pain from secondary dysmenorrhea usually begins earlier in the menstrual cycle and lasts longer lasts longer than that of primary dysmenorrhea.x
How to Deal with Period Cramps and Pain
Below we've included a list of tips on how to deal with period pain. Every woman's experience is unique, so it's okay if what works for you might not be the same thing that works for your friend, sister, or cousin. Do what's best for you, and relief will soon follow.


Exercise regularly


Physical activity helps relieve period pain for some women.xi Feel free to take it easy and avoid overexerting yourself. A bike ride, afternoon walk, or relaxing yoga session might be enough to start easing your period pain.
Take a bath


Heat helps improve blood flow, which might help alleviate period pain. If your period is taking a toll on your mood as well, consider treating yourself to a bubble bath with music, tea, and a good book to help you feel better.
Use a heating pad


Similar to a bath, a heating pad can use heat to help improve blood flow and provide pain relief. Simply place the heating pad over the area where you're experiencing pain. No heating pad? A hot water bottle can help get the job done too.
Rest


If you're experiencing period pain, try laying down and elevating your legs on a pillow, or lie on your side and bring your knees up to your chest. These positions may help relieve any pain and pressure.xiii It's also a good way to help manage period fatigue.
Try an OTC Pain Reliever like Advil® Liqui-Gels®, or Advil® Extra Strength Liqui-Gels®. Painkillers are an effective way to help alleviate period cramps and pain.xiv

We hope you found this information on how to deal with period pain and cramps helpful. As always, if you have specific concerns about your condition, consult a healthcare professional for advice.

Are you interested in learning more? Explore other articles on our menstrual pain section of our website.

SOURCES:
Be sure this product is right for you. Always read and follow the directions on the label. This information is provided for educational purposes only and should not be used as a substitute for professional medical advice, diagnosis, or treatment. Speak to your healthcare professional before making any changes to your lifestyle or before beginning or discontinuing any course of treatment. Never disregard professional medical advice or delay in seeking it because of something you have read on this site.